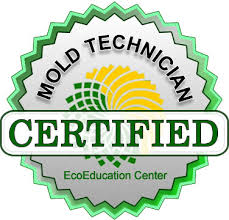 Awesome Design Contracting is CRMI



Yes, we are CRMI-
Certified Residential Mold Inspectors!
Mold has become a growing concern among homeowners in the past few years. Insurance companies are now starting to offer an additional package for mold protection because of problems that can arise. There are 100 species of mold that can contribute to health problems as well as damage or ruin your home. The main purpose for mold is to eliminate decaying matter. As in homes, when porous materials become wet and have no source of ventilation, you are at risk for mold. Mold can sometimes not be visible or even have a smell; but if you had any disaster to your home; you may be at risk. Some of the smallest amounts of mold can cause you and your family asthma as well as any coughing or respiratory problems. (This is just a stage 1 infestation).
We recommend mold inspections if there has been any water damage, actual mold growth or smell coming from an area that has been water damaged. If you are ready to purchase a new home, and suspect a mold problem, please have a mold inspection before buying. You will be at risk for dealing with the mold problem by yourself rather than having current homeowners or insurance take care of the cost.
Please note that our mold inspections also include laboratory testing for each area infected. As you already know, we also can provide you with all material and labor to fix what your mold has destroyed.