There are many companies out there claiming that they will do great work, but how well do you know them? If you are unsure when hiring a contractor for any work in your house or business, here are some Need to Know questions you should ask.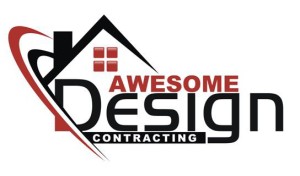 Before you…
Hire a Contractor- Check out the company on Better Business Bureau. www.bbb.org.com
Hire a Contractor- Look up the business on the Illinois State website. They have to be listed in order to be a legal business. If not, then they are also not paying taxes. www.ilsos.gov/corporatellc/
Hire a Contractor- If they are doing plumbing work, make sure they are a license plumber. They must carry their card on them at all times. Ask to see their Plumbing License.
Hire a Contractor- Always make sure the company is Insured. The company should send over a copy of their Insurence to you. If a company is not insured, you will be held responsible if any injuries happen in your home/business.
Hire a Contractor- Confirm if the company sub-contracts out. If they do, you will need to reseach all above information on each company. It is always safer to go with one contractor. If you are stuck dealing with sub-contractors, you will have to keep track of each company and contact each one individually for any issues or future problems. This is where problems and money issues can arise.
Hire a Contractor- Check out their website. Take a good look at their photos and referals / testimonials. Make sure to confirm their address. If they have an actual building seperate from home, that gives a better indentation that they are a legit company.
Hire a Contractor- Always ask for references. If the company values their work, they will have no problem letting you speak with one of their customers.
Hire a Contractor– Find out if they have all the tools and equipment they need to complete the work. If they don't, find out if you are being charged for them to rent it. Rental equipment can be expensive. If you have to pay for it, you can always find another company that OWNS all their own equipment. Save yourself the $$$.
Hire a Contractor– Always try to get 3 estimates. Make sure when you compare, they all have the same materials and labor work. Some estimates might be cheaper BUT they are using below-grade material and uncertified/license workers OR all the work isn't listed. Some companies will charge you more money as the work begins. Make sure you have a secure price. (Always be prepared for major damage that the contractor cannot see)
Hire a Contractor– Find out who will be incharge on the job site. It is always best to know who you can contact with any questions during the process of the work. If you do not see the owner at the job site or cannot contact them anytime you feel the need; then you need to take that into consideration. All owners of a business should be your #1 phone call for any issues or questions.
You work hard for your money while at the same time you want a beautiful home that is safe for you and your family. It's important for a home owner to take into consideration of the contractor they're hiring. In the long run, you'll save more money by having something done right the first time rather than done right the fifth time down the road.